Wondering how to protect your hair during the cold winter months ? Here are a few winter hair care tips to help!
Cold weather and indoor heating can do a number on your hair. It can have the same effect on your hair as it does on your skin. It can increase dryness, making your hair rough and brittle and leading to breakage and split ends. Your hair needs as much care and protection as your body does during the chilly winter months. 
Your hair is put under a lot of stress, and ensuring your hair survives the back and forth between hot and cold involves a little work. Make sure your hair is healthy and protected all winter long with these winter hair care tips.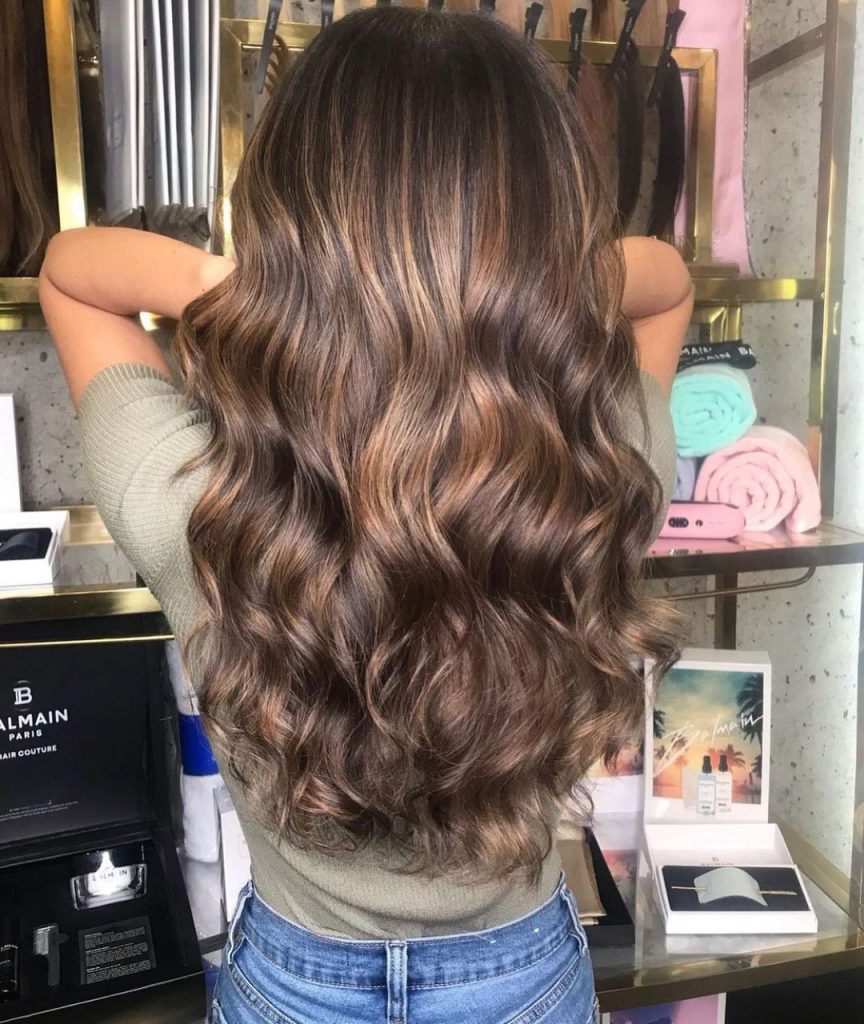 1. Use Hair Oils – Oil for your hair is a blessing for stressed hair. Apply a quality oil like Kevin Murphy Young.Again Hair Oil that rejuvenates your hair by locking in moisture and protecting it from the stresses of the winter months.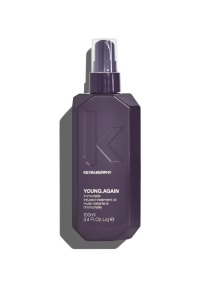 2. Wash Your Hair Less – You already know that adding oil to your hair is beneficial but allowing your natural oils to do their job is essential. Washing your hair less allows your natural oils to provide another layer of protection and lock moisture in. Try dry shampoo (We suggest Philip B Everyday Beautiful Dry Shampoo) to extend the gap between washes.
3. Use Less Heat for Styling – Try to use less heat when styling your hair and opt for heat protection when you do. Balmain Thermal Protection Spray works wonders to protect your hair from damage.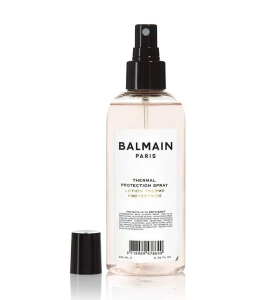 4. Combat Static with Leave-In Conditioner – Static, split ends and flyaways are expected during the winter, indicating dry locks. Lock in moisture with Balmain Leave-In Conditioning Spray to keep your hair hydrated. 
Trending Tip: Tame the untamable static by running a scent-free dryer sheet along with your hair. 
5. Never Go Outside with Wet Hair – When you go outside in cold temperatures, your hair can freeze, causing potential breakage.
Winter hair care involves blow drying or air drying your hair before heading out for the day!
6. Wear Satin or Silk Lined Hats – A cute beanie or hat is a great fashion accessory to keep us warm in the winter. Wearing hats and beanies can actually cause more damage. Find a silk or satin-lined beanie, or use a silk scarf to protect your hair.
7. Use a Hair Mask – Commit to using a hair mask weekly to reverse the effects of dryness. Using a quality hair mask introduces vital nutrients to provide benefits beyond adding moisture like boosting growth, adding shine, and fighting dry scalps. Our favorite? Balmain Revitalizing Mask.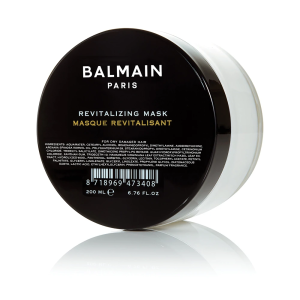 Following these winter hair care tips keep your hair healthy, shiny, and soft all winter long.
Call 450-682-6444 for a hair treatment at our hair salon in Montreal or book your exclusive experience online. Our hair artists will be able to provide more tips and suggest the right products to use to care and maintain healthy hair! More about the services at our hair salon.