See and Feel the Beauty of Rejuvenated Hair
Our Hair Botox and Keratin treatments are applied with only the highest-quality Kevin Murphy, Philip B. and Balmain hair products for purified treatment, genuine softness — and an impeccable look.
HAUS of RTISTS hair salon in Montreal offers Hair Botox and Keratin treatments that restore frizzy, rough and tired-looking hair to a flawless and radiant state. When sun and the elements are unkind to your hair, a specialty hair treatment empowers you to restore its natural beauty and look stunning from one day to the next. Using quality products and techniques, our hair care experts led by International hair artist Maggie Semaan, help you achieve smoother, shinier and more manageable hair that adds vibrancy to your lifestyle and enhances a wide-variety of styles and cuts. Here are the differences of hair botox vs keratin treatments!
Hair Botox vs Keratin Treatments
Hair Botox
As mentioned in What is Hair Botox and Is it Right For You? – Hair botox is a natural deep-conditioning treatment that delivers rich nutrients into the damaged hair strand cortex — where a collagen complex, proteins, vitamins and healthy fats induce an anti-aging effect on your hair. This unique treatment fills in weak or damaged sections along the hair follicle and effectively reconstructs the hair, resulting in silky, shiny and beautiful hair for months. Hair botox treatment also has an exfoliating effect on the scalp — promoting healthier skin, stronger roots and reduced symptoms of dandruff and psoriasis without breaking bonds. Other benefits include more manageable hair, reduced drying time, reduced styling time, and less hair loss with a single treatment. 
Keratin Treatment  
Our formaldehyde-free Keratin Hair Treatment gives your hair a sleek, smooth and shiny brilliance without irritation or damage to its follicle structures. While some keratin treatments are less-than-delicate, haircare specialists at HAUS of RTISTS only use a gentle balance of ingredients free of harsh chemicals to ensure the protection of your skin and hair while revitalizing it to stunning effect. Keratin treatment is designed to restore and fortify your hair against time and the elements while curing frizzy, dull and rough hair — leaving it smooth, shiny and manageable for months. Additional benefits include UV protection, repair split ends, enhanced moisture absorption, and natural hair lustre. Done by a qualified hair stylist, there are multiple benefits to opt for a hair keratin treatment in Laval, QC!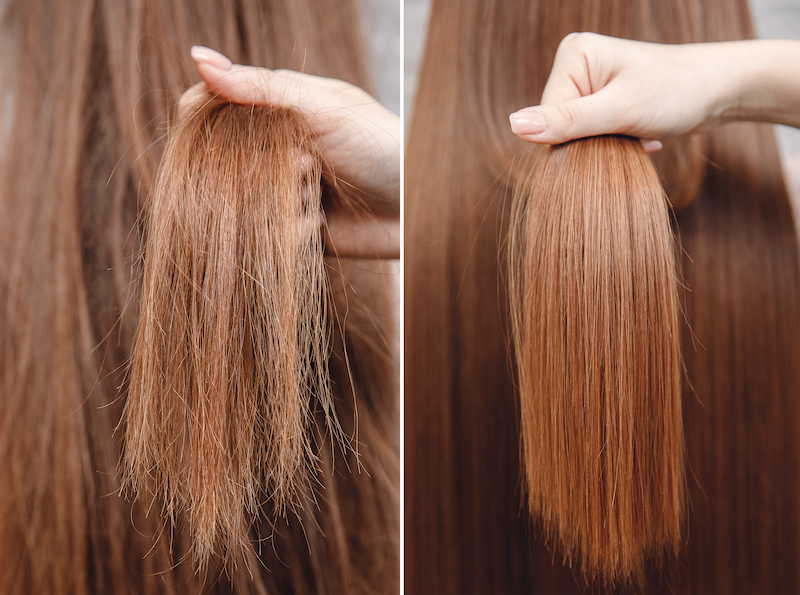 Not sure which treatment is right for you? HAUS of RTISTS works with all hair types, colors and styles to produce breathtaking results with every visit. We'll help you determine the perfect hair treatment and products for your hair condition and how to achieve best results during your visit and at home. Using the highest quality in Balmain hair products, Kevin Murphy and Philip B. hair products we offer a multitude of services from haircuts and styling to balayage, hair botox, keratin treatments in Laval and much more, HAUS of RTISTS is home to the safest, healthiest and most effective hair treatments available.
Contact our hair salon for a consultation on a hair botox or a keratin treatment in Laval. Visit our online shop for quality products and accessories from the top brands used by our team of hair experts at the salon and live a luxury salon experience in the comfort of your own home.