"My talent is a gift. My passion is my motivation to success. My drug is HAIRoine".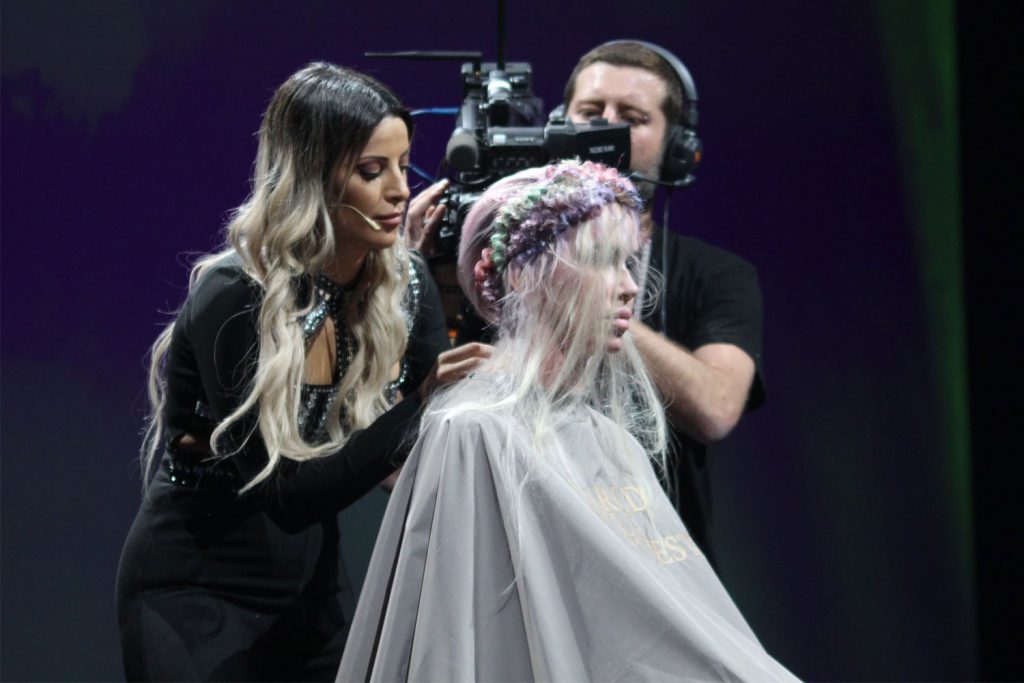 Maggie Semaan is an award winning hairstylist who specializes in hair balayage. Her unmistakeable talent takes her around the world with a goal of sharing her knowledge and promoting the latest in hair fashion. 
Here's a translation of her latest interview with H Trends – Italy. Link to the original in Italian can be found below.
Founder and CEO of the Haus of Rtists salon in Canada, Maggie Semaan is a hairstylist of Lebanese descent, famous for her specialization in balayage.
Her brilliant career began at sixteen and led her to become the professional she is today: authentic, creative and avant-garde.
Between shootings, haute couture events, bridal shows and international competitions, she collects victories and important awards, which led her to the Olympus of the most talented hairstylists of our days.
Her trademark is boundless passion for her work, her motto "My talent is a gift. My passion is my motivation to success. My drug is HAIRoine."
How did you start?
I started at a very young age, around 16 and I immediately realized that I would become a hairstylist.
When did you realize that your passion for hairstyling would become your life?
The moment that marked my life was when I visited the hairdressing school: I had butterflies in my stomach and realized that this was my way.
Do you have a memory to which you are particularly attached?
My first competition. There were 1000 people, I was only twenty years old and I won first place.
What is the source of inspiration for your creations?
My biggest source of inspiration is nature in different seasons: materials, shapes, lengths, lines.
Is there a cut you consider timeless, like the suit in fashion?
Definitely a nice straight cut, a bob with even tips.
What is the secret of your success?
The secret to my success is training, along with hard work. I study every day to improve more and more in what I do best.
Do you have a desire for the future, a dream in the drawer?
Have fun with my family in a tropical climate and continue to live my passion by living my passion for the world of beauty and fashion.
Read Maggie's interview with renowned hairstyle and hair fashion magazine H Trends titled "My talent is my gift" in Italian. 
Call 450-682-6444 for a balayage appointment at the best hair salon in Montreal  or book online for an exclusive experience with Maggie and her team of hair stylists.